Apollinare Veronesi, a visionary with his feet on the ground!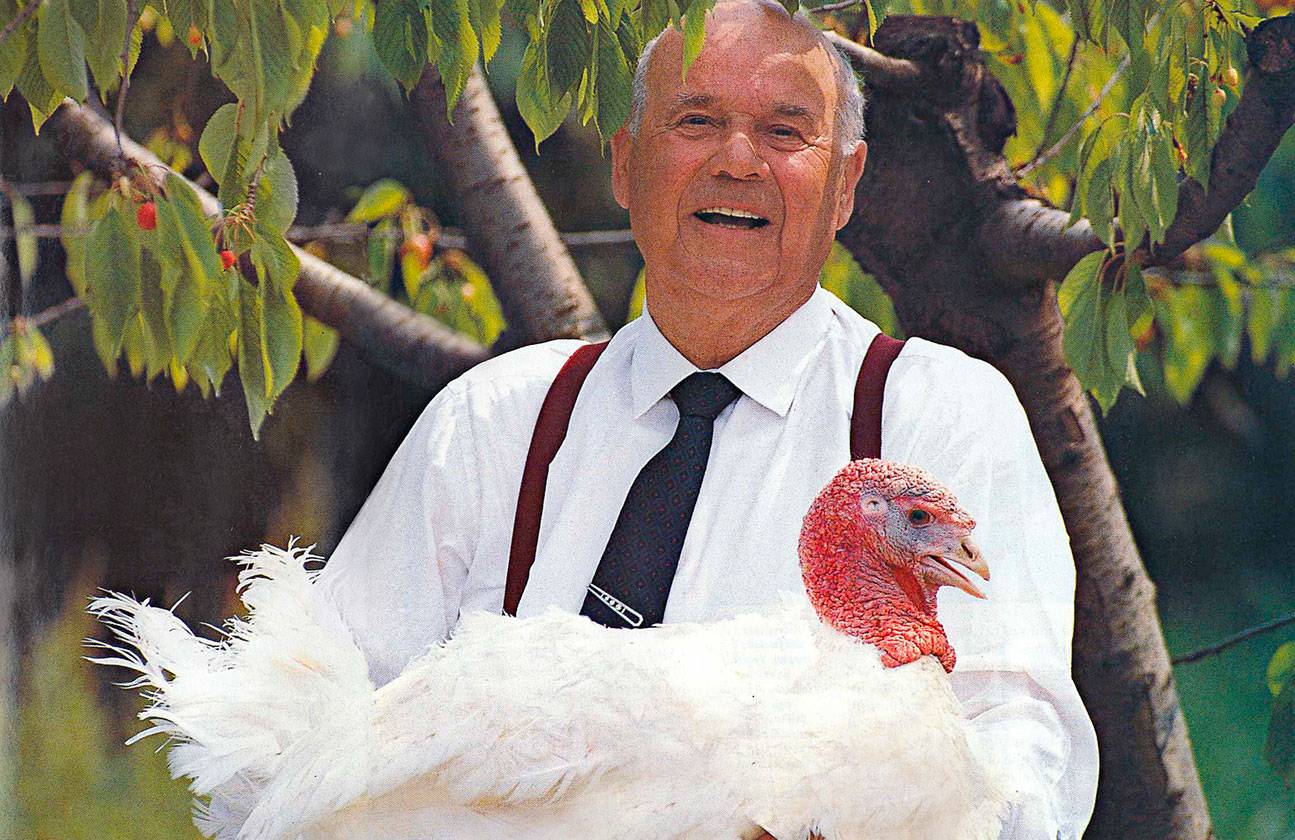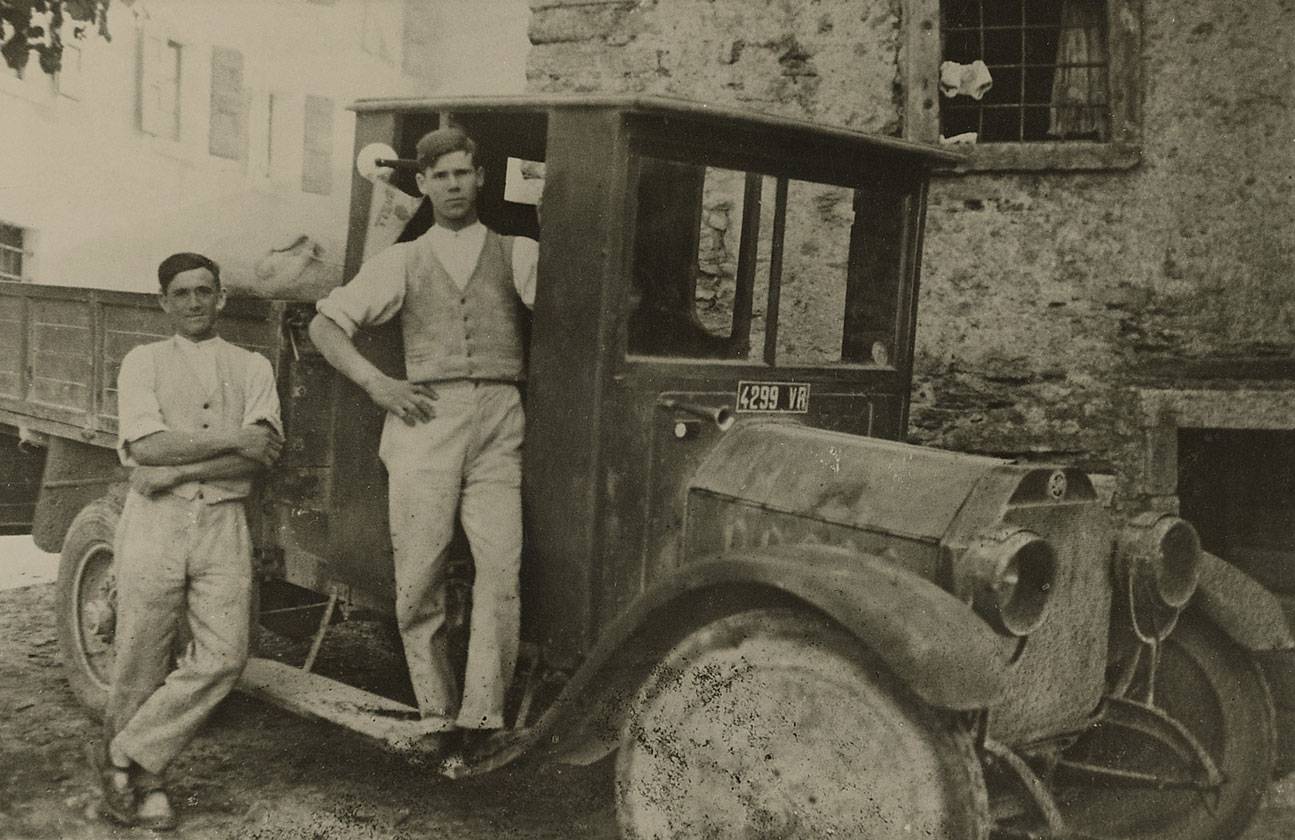 The life of Apollinare Veronesi covered the twentieth century, making a deep impression on Italian society, especially because of how he did business and marketed food products. A peculiarity of Apollinare, which people who knew him well recall, was to leave scraps of paper with proverbs and quotes to transmit those core values that guide the Group's employees even nowadays. He was an innovator and a visionary, but he was also the heir to a farming family, and that set of skills served as a compass as he developed his extraordinary ideas about modern animal husbandry.
"Setting an example is the finest form of leadership."
Apollinare Veronesi laid the foundations of one of Italy's most important companies by leading by example. Apollinare was a wise and very humble man who understood that it is people who make the difference in a company. "I would like my employees to say: I am proud to work at Veronesi because here we work well…" was something he often used to say. He was a man who 'got things done', and who didn't like to waste time in small talk, even though he never stopped giving valuable advice to his children and grandchildren: "think of the people you work with, right to the very last member of staff, as an integral part of your own family".
"Check your accounts often, covet little and spend less than what you earn."
In the 1930s in Lugo, in the province of Verona, Veronesi Marcellino & Figli firm was a carefully-oiled machine. In the 1930s in Lugo, in the province of Verona, Veronesi Marcellino & Figli firm was a carefully-oiled machine. He was meticulous and precise, and he entered everything in the general ledger, without missing a thing. After 1945 he started to travel regularly between the family mill and Genoa, where the American ships unloaded the grain from the Marshall Plan. At this difficult time, the Veronesi family diversified its business purchasing a hydraulic oil press. It was Apollinare who pushed to buy machinery as he was a big fan of technology.
"Don't talk much, but do listen a lot."
At that time Apollinare was the representative in Verona and the surrounding province for a firm that made ultraviolet-treated brewer's yeast: just by adding vitamins, it made very healthy feed for pigs and cattle. His work enabled him to develop friendships with local livestock farmers and vets, and he built up a network of contacts where sharing experiences was useful for business growth. So his knowledge of animal nutrition and husbandry techniques grew, also thanks to his extensive travelling, something that nowadays seems normal to us.
"The noise of the trucks, the rumbling from the factory right here, that is music to me"
In 1956 Apollinare went to the Netherlands to visit a chicken farm, and got amazed by how modern the equipment was, with technology he had never seen before. He came home convinced that meat was the answer to prevent world hunger, and that large-scale livestock rearing was required. On 1st May 1958, at the age of 47, he bundled his wife and five children into a FIAT 600 and, despite feeling sorry to leave the place he grew up in, he moved to Quinto in Valpantena. There he converted the family's first mill into a feed factory and built a two-storey white house, where he continued to live even after becoming successful.
"Invest as much as possible in people and technology and never stop."
Everything was now ready for the move into the world of livestock farm. At that time Italians used to look on open-mouthed when Americans talked about their advanced chicken farms. So Veronesi started travelling again, because that was his winning strategy; he was curious, he asked questions and took notes, and learned the trade in the US. His brand soon became a symbol of the animal husbandry/food sector. The move from animal feed to meat processing and treatment was not immediate, and took ten years: in 1968 AIA, another brand that would go on to become famous in the European food sector, was born.
"Modesty and discretion always pay."
After 1989, the foresight of Apollinare led to a series of opportune investments, with the construction, in record time, of the facility in Zevio in 1992. Apollinare's family supported him in managing the company's various sectors, and his children and grandchildren, who were raised in a school of sobriety and family tradition, gradually took up their places. With more and more facilities, the firm became a Group and there came important brands: Montorsi, Fini Salumi and Negroni. But at the heart of the Group's business, as always, was Apollinare and his family. As it had been at the beginning.